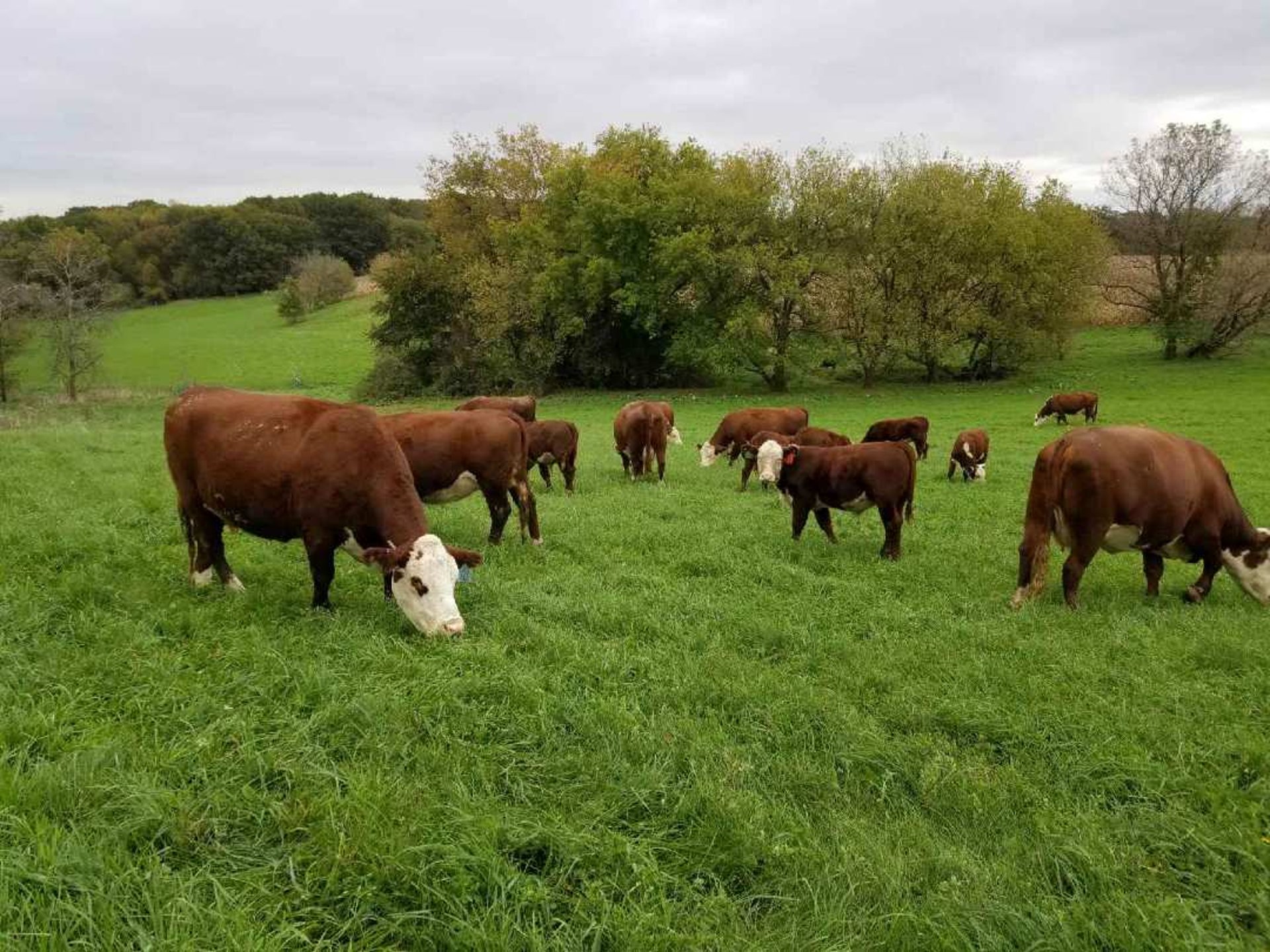 Whiskey Run Farms is a family run registered Polled Hereford cow/calf farm located in Dane County, Wisconsin in the Town of Cottage Grove, just east of Madison. Family members include Hank & Charlotte Handzel and four children—Shary, Megan, Laura and Nathan and several grandchildren.
We purchased the original 38 acre farm in 1985 and began raising cattle when we purchased two bred registered Polled Hereford cows in 1986. In 1988 we substantially expanded our herd when we purchased several bred registered cows and cows with calves from Jerry Huth of Huth Polled Herefords. The Huth genetics gave us an excellent foundation to build our herd. Over the years we purchased additional adjoining land and expanded our herd so that we now calve about 50 cows per year on 176 acres. We also own several horses and donkey.
All of our kids and some of the grandchildren have shown in 4H. We are members of the Wisconsin Cattlemen's Association, the Wisconsin Hereford Association, the Wisconsin Livestock Breeders Association, the American Hereford Association and the National Cattlemen's Beef Association.